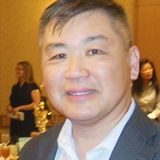 The chamber of commerce membership has been a valuable resource given the increased number of business acquaintances that I have made in the Cerritos community. I consider my fellow members to be trusted associates whom I can count on for advice, business referrals, and a "go to" list of vendors. The numerous chamber activities is a great opportunity for me sound off about my unique business. Just as important, I've learned much more about what others are doing. The membership cost becomes a bargain, given the benefits I enjoy.
Dr. Mark Chung
Sleep & Lung MD
As the operator of a chain of restaurants, our company is a member of several Chambers of Commerce. Our involvement with the Cerritos Chamber has been the most rewarding for us because of the proactive approach the Cerritos Chamber takes towards promoting its members. The Chamber has taken a very active interest in the success of our Cerritos restaurant, helping to create more awareness for us in the community. The leadership and staff are always available and eager to help. We are very pleased to be members of the Cerritos Chamber.
The Cerritos Chamber allows me to be involved and in the know of happenings on not only the city of Cerritos but various surrounding cities as well. In addition, the legislative committee monitors pending legislation that can affect business, keeping me current on political concerns. It is a pleasure to be a part of this progressive chamber.